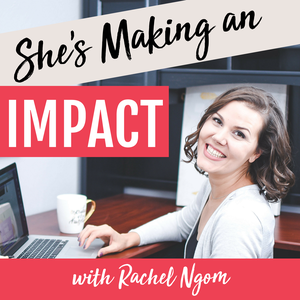 She's Making an Impact | Online Marketing | Pinterest Marketing | Entrepreneur Tips
By Rachel Ngom
What's She's Making an Impact | Online Marketing | Pinterest Marketing | Entrepreneur Tips about?
Rachel Ngom from She's Making an Impact shares her top Pinterest marketing, content creation, and blogging strategies with you so you can monetize your passion and live out your purpose.
Expert interviews and simple strategies on how to use Pinterest marketing in your online business, build your email list, use social media the right way, and create passive income … and a massive impact on the world.
This podcast will make you feel like you're sitting down with a cup of coffee with your bff, while learning all the best online marketing and blogging strategies at the same time.
You'll walk away feeling inspired, empowered, and equipped to make things happen.