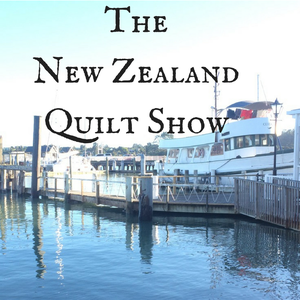 Shirley Mooney has been quilting and creating for more than twenty years. She is adventurous, experimental and prolific – her personal motto (and name of her blog) being 'don't wait to create'!
Shirley has a profound love of colour and texture and this is evident when you see her many quilts featuring fabric manipulation either with 3D piecing or fabric weaving, her innovative use of bold striped fabrics, or her eye-catching kaleidoscope blocks.
Not only a quilt maker, Shirley also knits, crochets, garment sews, felts and lately has taken up weaving. She is also a well-known teacher and is constantly evolving new classes for her students – she is full of energy and loves to inspire and motivate. Shirley believes there is a masterpiece inside everyone!
For images and show notes head over to www.theslightlymadquiltlady.blogspot.com
Thank you to everyone who supports this podcast and helps me tell the stories of our quiltmakers, artists and professionals. If you would like to support me, head over to iTunes and leave a five star review, leave a donation here by using the link on the sidebar, or consider advertising your business by sponsoring an episode. Email me at [email protected] Cheers!