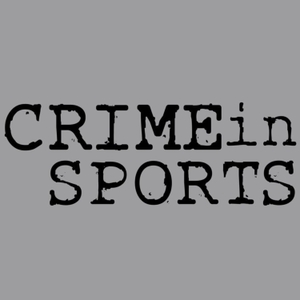 #171 - Shooting, Punching & Arugula - The Conscientiousness of Adam "Pacman" Jones
07.30.2019 - By Crime in Sports
This week, we take a long look at a man who, despite immense talent, was always a bigger force of nature, off the field, than on it. He showed flashes of brilliance, only to have his progress be taken back 2 steps, by yet another arrest. Fighting? Absolutely. Drunken strip club attacks? You know it. Cheating at a casino? Threatening the lives of police? Punching a woman? Indeed. And then some. He's truly one of the most requested episodes that we've had, and it's still better than anyone could have hoped for!
Answer a racial slur with a pool cue to the face, attack a dancer when she tries to pick up the money that you threw down for her, and always make sure to have the best arugula possible with Adam "Pacman" Jones!!
Check us out, every Tuesday!
We will continue to bring you the biggest idiots in sports history!! 
Hosted by James Pietragallo & Jimmie Whisman 
Donate at... patreon.com/crimeinsports or with paypal.com using our email: [email protected] 
Get all the CIS & STM merch at crimeinsports.threadless.com 
Go to shutupandgivememurder.com for all things CIS & STM!! 
Contact us on... twitter.com/crimeinsports 
facebook.com/Crimeinsports 
instagram.com/smalltownmurder
See omnystudio.com/listener for privacy information.