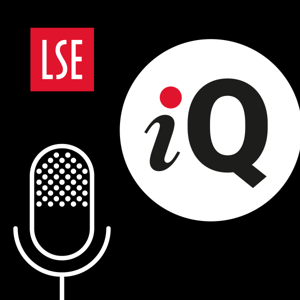 Contributor(s): Dr Tali Sharot, Dr Joan Costa-Font, Professor David de Meza, Dr Chris Kutarna |  
Despite our growing collective pessimism about the state of the world, when it comes to our own lives, research suggests we are generally optimistic.
 
After a year that will remain synonymous with anxiety, isolation, endless devastating news reports, and for too many – loss, this episode of LSE IQ asks: is optimism is good for us? And, beyond the effects on our wellbeing, is optimism an accurate lens through which to view the world?
 
Addressing these issues are: Dr Tali Sharot, Professor of Cognitive Neuroscience at UCL; Dr Joan Costa-Font, Associate Professor in Health Economics at LSE; Dr David de Meza, Professor of Management at LSE; and Dr Chris Kutarna, author of Age of Discovery: Navigating the Risks and Rewards of our New Renaissance.
 
 
Contributors
 
Dr Tali Sharot
Dr Joan Costa-Font
Professor David de Meza
Dr Chris Kutarna
Research
 
The Optimism Bias: Why we're wired to look on the bright side by Tali Sharot.
Neither an Optimist Nor a Pessimist Be: Mistaken Expectations Lower Well-Being by David de Meza and Chris Dawson in the Personality and Social Psychology Bulletin.
Why optimism and entrepreneurship are not always a good mix for business by David de Meza and Chris Dawson in The Conversation.
Optimism and the perceptions of new risks by Elias Mossialos, Caroline Rudisdill and Joan Costa-Font
in the Journal of Risk Research.
Explaining optimistic old age disability and longevity expectations by Joan Costa-Font and Montserrat Costa-Font in Social Indicators Research.
Does optimism help us during a pandemic? by Joan Costa-Font.
Age of Discovery: Navigating the Risks and Rewards of Our New Renaissance by Chris Kutarna and Ian Goldin.