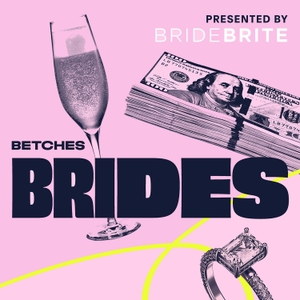 Should We Stop Pretending Proposals Are a Surprise? Ft. Taylor Strecker
11.30.2020 - By Betches Brides
This week Jordana and Nicole are joined by recently engaged friend of the show and former host of Betches Brides, Taylor Strecker. They start by discussing how Taylor met her fiance' (who is also named Taylor) and figured out she was attracted to women after divorcing her husband. Next Taylor breaks down the challenges of shopping for an engagement ring in a same sex relationship. Finally Taylor explains how she pulled off a surprise engagement despite making several mistakes along the way.
Bruush: Get 15% off your Brüush when you use promo code BRIDES at Bruush.com
Ritual: Better health doesn't happen overnight, and right now Ritual is offering our listeners 10% off during your first three months! Visit ritual.com/BRIDES to start your ritual today.
LoveStream: Get high-definition, one way live streaming for your wedding. Use code Betches10 at www.lovestream.io for a 10% discount