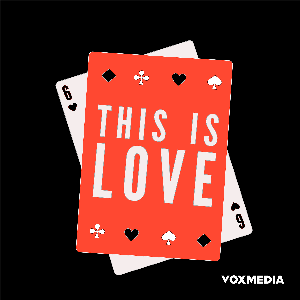 Episode 15: Silvia and the Cats
05.29.2019 - By This is Love
We visit an ancient place where cats have taken over.
This Is Love is a proud member of Radiotopia from PRX.
If you haven't already, please subscribe to the show and review us on iTunes! https://apple.co/2BmMZr5
Say hello on Twitter, Facebook and Instagram.
Artwork by Julienne Alexander.
Sponsors:
BetterHelp Get 10% off your first month of online counseling at betterhelp.com/thisislove
Boll and Branch Get $50 off your first set of sheets at BollandBranch.com by using promo code THISISLOVE
Care/of For 30% off your first Care/of order, go to TakeCareOf.com and enter THISISLOVE30
Everlane Get free shipping on your first order at everlane.com/thisislove
Grove Check out Grove and our special offer at Grove.co/THISISLOVE
Quip Go to getquip.com/thisislove right now and get your first refill pack for FREE with a quip electric toothbrush.
Sun Basket Go to sunbasket.com/thisislove to get up to $80 off!