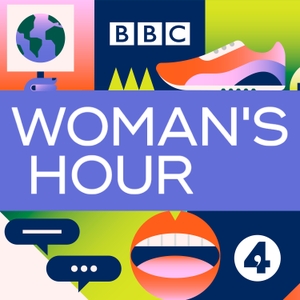 Singer, Sophie Ellis-Bextor; Breast reconstruction delays; Urban hermits; Predatory marriage;
10.14.2021 - By Woman's Hour
Sophie Ellis-Bextor has seven albums, five children, a podcast and her Live Kitchen Discos during lockdown were a means of virtual escapism for many, and became weekly moments of united sequined catharsis. She joins Emma to discuss her memoir Spinning Plates: Music, Men, Motherhood and Me.
Claudia Webbe, a former Labour MP for Leicester East, who now sits as an independent, was found yesterday guilty of one charge of harassment and is awaiting sentencing. She has vowed to remain an MP while she appeals against the conviction but the Labour party has called for her to resign, strongly condemning her actions.
Those actions include threatening a woman with sending naked photos of her to her family and that she would throw acid in her face. We hear from solicitor Ayesha Nayyar, who has acted for a number of acid attack victims and campaigns for better support for survivors.
Surgeons say women are being refused reconstructive breast surgery on the NHS, even though there are now ways of performing the operation more quickly. The confederation of British surgery say the procedure can be reduced from the traditional 8-12 hours down to 2-3, and hospital stays from 7 days to just 72 hours. Yet surgeons say many NHS Trusts still deem breast reconstruction as 'cosmetic', and are performing less than two-thirds of the amount of reconstructions they were pre-Covid.
There are an estimated 1000 hermits living in Italy - and the majority of them are women. The history of female hermits goes back hundreds of years, with many choosing to remove themselves from a life of marriage and domesticity to a world of study, devotion and freedom from the expectations of society. But what is it like to be a hermit living in the modern world? Emma speaks to urban hermit Julia Bolton-Holloway about the misconceptions people have about the eremitical life, her journey from university lecturer to Anglican nun and now Catholic hermit - and how she balances a life of poverty, chastity and obedience with a dedication to actively helping those most in need.
Predatory marriage involves a vulnerable adult being led into a marriage which financially benefits their new spouse. We discuss with Daphne Franks, who believes that her mother was a victim of a predatory marriage; and Dr Rachael Clawson, Associate Professor in Social Work at the University of Nottingham.
Presenter: Emma Barnett
Producer: Kirsty Starkey
Interviewed Guest: Ayesha Nayyar
Interviewed Guest: Nicola Johnston
Interviewed Guest: Dhalia Masud
Interviewed Guest: Julia Bolton-Holloway
Interviewed Guest: Daphne Franks
Interviewed Guest: Dr Rachael Clawson
Interviewed Guest: Sophie Ellis-Bextor
Photographer: Laura Lewis