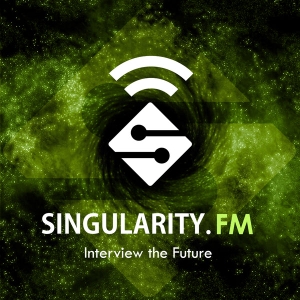 Singularity.FM
By Nikola Danaylov interviews Ray Kurzweil, Michio Kaku, Noam Chomsky, Aubrey de Grey & many others...
What's Singularity.FM about?
Singularity.FM is the 1st and best singularity podcast - the place where we interview the future.
Singularity.FM is a series of podcast interviews with the best scientists, writers, entrepreneurs, philosophers and artists - such as Ray Kurzweil, Noam Chomsky, Michio Kaku, Vernor Vinge and many others, debating the technological singularity.
The podcast is a conversation about the impact of technology, exponential growth, transhumanism, artificial intelligence and ethics on the future of humanity: because technology is not enough!