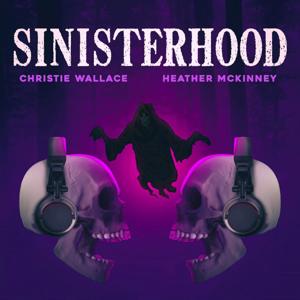 Sinisterhood
By Audioboom Studios
What's Sinisterhood about?
Sinisterhood is the comedy podcast about all things sinister, covering true crime, cults, cryptids, unsolved mysteries, and strange phenomena.
Join Dallas-based comedians and best friends Christie Wallace and Heather McKinney each Wednesday as they bring you weekly episodes with plenty of research, lots of laughs, and legal insight from Heather, a licensed attorney.
Plus, catch all new odd but true tales submitted by listeners every Friday.