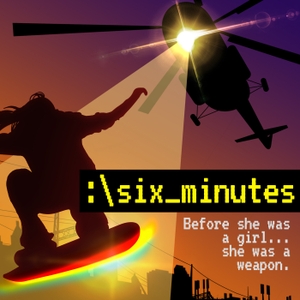 Six Minutes
By Gen-Z Media | Wondery
What's Six Minutes about?
Eleven-year-old Holiday is pulled from the icy waters of Alaska with no memory of who she is or where she came from. Are her mom and dad really who they say they are? And when she begins to develop incredible abilities, she'll soon discover she's not alone in the world.
From the award-winning creators of The Unexplainable Disappearance of Mars Patel and The Ghost of Jessica Majors, comes Six Minutes, a new mystery adventure for the whole family. Starting on March 1st, new six minute episodes, twice a week, all year long…and beyond.
Produced by Gen-Z Media in partnership with PRX. For more great Gen-Z shows visit http://bestrobotever.com