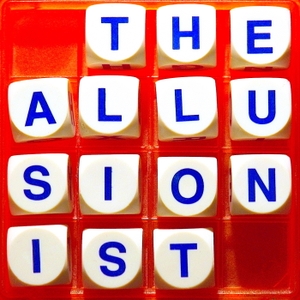 "I wanted a story that actually lives, and actually dies, and disappears."
In 2003, artist and author Shelley Jackson started the Skin Project: a story printed, word by word, as tattoos on volunteers. https://ineradicablestain.com/skindex.html
Find more about this episode at http://theallusionist.org/skin-story.
The Allusionist live tour comes to the US, Canada, and Ireland during autumn 2018: show listings are at http://theallusionist.org/events.
The Allusionist's online home is http://theallusionist.org. Stay in touch at http://twitter.com/allusionistshow and http://facebook.com/allusionistshow.
The Allusionist is a proud member of Radiotopia from PRX, a collective of the best podcasts on the interwaves. Hear all the shows at http://radiotopia.fm.
This episode is sponsored by the sleep brand Casper. Get $50 towards select mattresses by going to Casper.com/allusionist and using the promo code ALLUSIONIST at checkout.