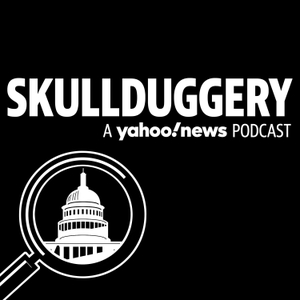 Donald Trump may be out of office, but we're going to keep digging into the latest in political trickery, underhandedness, and all manner of unscrupulous behavior, as well as analyzing the news of the day, and hearing from high-ranking members of Congress, journalists, and experts on domestic and foreign policy.
So subscribe to Skullduggery today. You can find Skullduggery on Acast, Apple Podcasts, Spotify, Google Podcasts or wherever you get your podcasts.
HOSTS:
- Michael Isikoff (@Isikoff), Chief Investigative Correspondent, Yahoo News
- Daniel Klaidman (@dklaidman), Editor in Chief, Yahoo News
- Victoria Bassetti (@VBass), fellow, Brennan Center for Justice
 See acast.com/privacy for privacy and opt-out information.