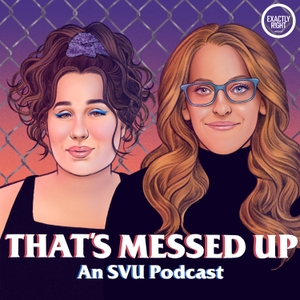 This week Kara and Liza are taking it back to the beginning, covering SVU's "Slaves" (Season 1, Episode 22) and the story of Colleen Stan, plus an interview with Captain Cragen himself, actor Dann Florek.
SOURCES:
Colleen Stan: Girl in the Box, Part 1
Colleen Stan: Girl in the Box, Part 2
WHAT WOULD SISTER PEG DO:
Write to the CA Parole Board and Governor Gavin Newsom to express your concerns about the potential early release of Cameron Hooker. 
Cameron Hooker
CDCR #: D18324
Board of Parole Hearings
Post Office Box 4036
Sacramento, CA  95812-4036
Phone:  916-445-4072
CDCR Office of Survivor Rights and Services
[email protected]
Governor Gavin Newsom
1303 10th Street, Suite 1173
Sacramento, CA 95814
Phone: (916) 445-2841
[email protected]
OR
https://govapps.gov.ca.gov/gov40mail/
Next week's episode will be "Mean" (Season 5, Episode 17). 
See omnystudio.com/listener for privacy information.