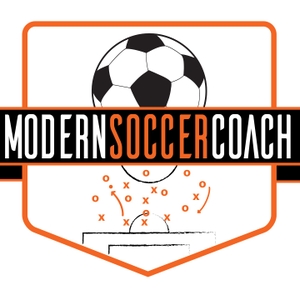 Gary is joined by Slawek Morawski, tactical analyst and coach, with experience in the professional game in Poland. He is passionate about combining analysis alongside training and cognitive methodology in the game at all levels. He discusses the intricacies of "Game Intelligence": Can it be coached? How exactly can we create an environment that facilitates decision making and the cognitive tools required at the highest level?
MODERN SOCCER COACH ANNOUNCEMENT!!
Today we are launching the Modern Soccer Coach Community Platform - a new concept, specifically designed for all coaches to get access to in-depth work, share new and potentially diverse ideas, and have the option of discussing topics within the game that will change on a daily basis.
Coaches who register will have immediate access to over 200 training exercises, all animated and organized into set categories (perfect for preseason planning) but the goal of it is to be more than just a session sharing site so every day you will get fresh new content that will provide context, detail, creativity… some aspects that are missing in social media at the minute.
All coaches can register right away for a free two week trial period to check it out…
http://bit.ly/modernsoccercoach