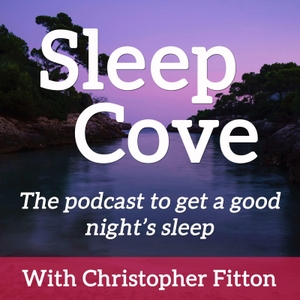 Father Brown investigates the mystery of The Queer Feet. Relax and Sleep to this classic mystery story, read in a bedtime story style.
Do you like Sleep Music and Ambient Sounds like Rain and Ocean waves? Checkout our Sleep Meditation Music Podcast: https://anchor.fm/sleepsoundssc
Become a Patreon supporter for ad-free episodes and bonus content: https://www.patreon.com/SleepCove 
Get ad-free episodes: https://www.sleepcove.com/support
Get a Bonus Sleep Meditation Video by joining the Newsletter here: https://www.sleepcove.com/bonus
Subscribe on YouTube here: https://rb.gy/t7wyjk
Facebook Group here: https://rb.gy/azpdrd
Instagram here: https://www.instagram.com/sleep_cove/
Best listened to in bed using comfortable Sleep Headphones: https://geni.us/UmbVb
Premium Sleep Phones: https://bit.ly/2wWiMmd - use code "sleepcove" for 10% off
All Content by Sleep Cove does not provide or replace professional  medical advice diagnosis or treatment. Always seek the advice of your medical professional before making any changes to your treatment and if in any doubt contact your doctor. Please listen in a place where you can safely go to sleep. If in any doubt contact your doctor. Sleep Cove is not responsible or liable for any loss, damage or injury arising from the use of this content.
---
This episode is sponsored by
· Anchor: The easiest way to make a podcast. https://anchor.fm/app
· Music + Talk: Got an idea for a Music + Talk show? Get started by downloading the free Anchor app or going to anchor.fm/musicplustalk anchor.fm/musicplustalk