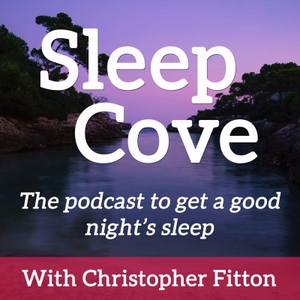 Please consider becoming a Patreon supporter here - https://www.patreon.com/SleepCove
Sign up to the newsletter for updates and news!!! – Here https://mailchi.mp/c8b176882b0d/sleepcove
Follow on social media here:
Facebook Group here - https://www.facebook.com/groups/929637904095962/
Instagram here - https://www.instagram.com/sleep_cove/
Twitter - here - https://twitter.com/chris_fitton
Facebook Page here - https://www.facebook.com/SleepCove/
____________________________________________________
This relaxing sleep story is designed to help you get a relaxing and deep nights sleep. 
The reading is from a letter sent by Chief Seattle to the President of the United States of America. Chief Seattle was responding to the request that he sell his land. This letter is deeply profound and gained relative recent popularity in the environmental movement. I hope you find his wise words peaceful and relaxing as you fall asleep.
This story makes a change from the normal hypnotherapy I share, so ...