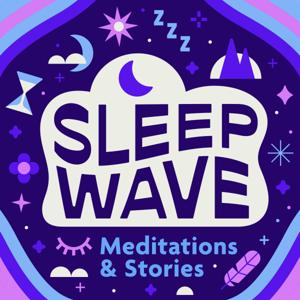 Sleep Wave - Sleep Meditations & Stories
By Karissa Vacker
What's Sleep Wave - Sleep Meditations & Stories about?
Struggle to fall asleep? Relax and fall to sleep with original sleep meditations and bedtime stories. Jump into bed, press play and drift away to deep and restful sleep. Hosted by Karissa Vacker, an award-winning voice and meditation guide bringing you an original Sleep Meditation every week. Sleep Wave has been designed with love, to help you relax and fall asleep quickly and peacefully each night, so you can wake up happy.
✨Free episodes every Monday and subscribe on Apple Podcasts or via https://sleepwave.supercast.com/ for an ad-free, Super Sleepy experience.