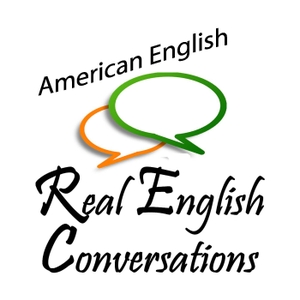 Learning how to have small talk in English is a big challenge for most learners because they aren't sure what to talk about!
In this English Podcast, you will hear us practice having a small talk conversation to understand how to make 'ordinary' events or interests in your life an interesting story or discussion.
** Transcription for Small Talk: **
Students: Hi. Hello. Hello. Hello. Hello. I am from Mexico. Russia. Saudi Arabia. Prague. Spain.
Thanks to Real English Conversations, I have improved my fluency.
It's been helping me to think automatically in English.
Being part of a cool community of people when practicing English in many ways.
The first time I have the opportunity to talk in English.
It's a different way of learning.
Amy: It's time to take your learning beyond just listening to it. Why don't you join us and our awesome community to practice your English with Curtis, myself, other native speakers and of course these awesome members? To get started go to RealEnglishConversations.com and check out the membership options.
Curtis:  Okay, Amy, and what have you been up to lately?
Amy:  Well, I would say that I've been doing a lot of cooking and baking with plantains.
Curtis:  Oh, yeah. We've been growing a banana tree we thought at first but they turned out to be plantains.
Amy:  Exactly. Gigantic plantains. Like really, really big. So, yeah. We went outside and we counted how many plantains that we had when they were still green and growing on the tree, and we had 51 in total. And I knew that I would be cooking a lot of plantains but I didn't really realize how big these things are and how long it takes to eat them. But I've been making banana bread and banana muffins. Once the plantains ripen, they actually become sweet like a banana – at least the ones that we have – and I'm able to make these sort of things with them. And I've been making like regular banana bread, ginger banana bread, cinnamon banana bread, chocolate chip banana bread. Yesterday I made double chocolate banana bread which was coco and chocolate chips.
Curtis:  Yes. And muffins.
Amy:  And muffins, exactly.
Curtis:  Yeah.
Amy:  I mean they're good. We eat a few and then we freeze some, and I've been giving them to friends and sharing my plantains with people, and we still have 15 on our counter right now. So yeah, I made some plantain chips. That was pretty cool. I figured out how to make them so that they were nice and crunchy. And they have to be green when you make plantain chips, otherwise they're too soft.
End of Transcription Sample. To get access to the full transcription for this lesson and the other 49 conversation lessons currently available, register as a Real English Conversations member here: https://realenglishconversations.com/courses/memberships/
** Get access to ALL the conversation Lessons!? **
As you heard in this podcast, we have 49 conversation lessons available and we add a new one every month! Only a few of our conversations are available to the public to listen on podcasts.
If you enjoy our lessons and you'd like to get access to more conversations, activities, transcriptions and the downloads, you can join us as a member to get instant access to everything!
Check out the membership options here: https://realenglishconversations.com/courses/memberships/