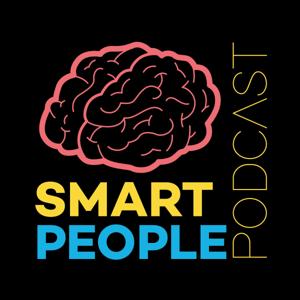 Smart People Podcast
By Smart People Industries
What's Smart People Podcast about?
Smart People Podcast is a biweekly, interview-based podcast that features today's most well respected thought leaders engaging in authentic, insightful conversation for the benefit of the listener. The host, Chris Stemp, and his co-host/producer Jon Rojas, utilize their insatiable curiosity and relatable charm to provoke their guests into giving the interview of a lifetime. 
Every single guest has achieved a high level of recognition within their arena and in doing so has collected a wealth of experiences and insights that are brought to life in this top ranked podcast. Show topics include: psychology, leadership, education, technology, entrepreneurship, relationships, and much more.