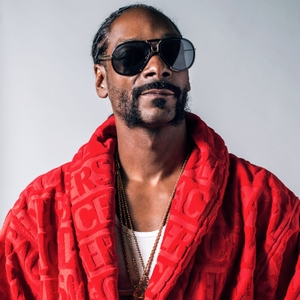 Snoop Dogg's GGN Podcast
By Snoop Dogg
What's Snoop Dogg's GGN Podcast about?
Wake and bake cuz! Down to smoke one with your big homie Snoop Dogg? Well, here I is and here's your shot neffew. Get up close and personal with me – the one and only Snoop Dogg each week on my official GGN podcast.
This podcast right here is hosted by none other than me…yours truly…music legend and pop culture icon… Snoop D-O-double G ya dig?!? This is nuthin but a smoked out session rolled tightly into podcast form that features me choppin' game with and doin' full-length interviews with a who's who from the entertainment world. Listen to some funny ass comedic tales or me bustin' some off tha cuff freestyles. Man, me and my guests speak on everything related to popular culture. No one does uncensored and uncut quite like ya boy Big Snoop…aka Finding Nemo…aka Nemo Hoes. And now I'm inviting you to blaze one up with us and jump on in.
Subscribe now and then join us for #PuffPuffPassTuesdays to listen to a brand new podcast delivered fresh from the oven, prepared perfectly on the GGN News Desk and delivered directly to your ear drum...You bitch you. LOL!
Oh, a don't forget…you can listen to my GGN podcasts just about anywhere in your hood… iTunes and Soundcloud to be exact.
We also heavy on that social media Jack!
Make sure to follow us at:
Facebook.com/DoubleGNews
Instagram.com/DoubleGNews
&
Facebook.com/SnoopDogg
Twitter.com/SnoopDogg
Instagram.com/SnoopDogg
Plus.Google.com/+SnoopDogg
Also catch more GGN content on my official video channel: https://www.youtube.com/user/westfesttv .. UHEARME????
Chuuuch, Preach, Tabernacle…