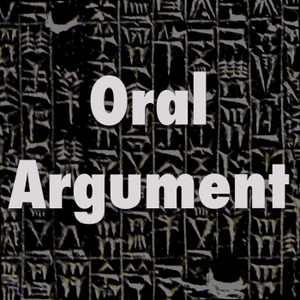 Joe becomes the guest guest and Mike Madison the guest host, as we talk about Joe's new research into the web of law and what citations tell us about what law means. As one might expect for a show which is ostensibly about legal theory but actually, as all good argunauts know, an extended meditation on Being Joe, this is a very special episode of Oral Argument.
This show's links:
Joe Miller's faculty profile and writing
Mike Madison's website, writing, and blog
Joseph Miller, Law's Semantic Self-Portrait: Discerning Doctrine with Co-Citation Networks and Keywords
Joseph Miller, Charting Supreme Court Patent Law, Near and Far; Joseph Miller, Which Supreme Court Cases Influenced Recent Supreme Court IP Decisions? A Citation Study
Charles Barzun, Three Forms of Legal Pragmatism
Andrew Green and Albert Yoon, Triaging the Law: Developing the Common Law on the Supreme Court of India
Frank Pasquale, A Rule of Persons, Not Machines: The Limits of Legal Automation
James Scott, Seeing Like a State
Special Guest: Mike Madison.