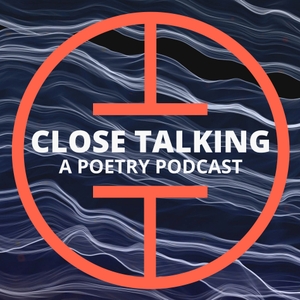 Connor and Jack close out National Poetry Month 2021 with a series of episodes exploring the history and enduring popularity of one of poetry's iconic forms: the sonnet. In this episode, they explore sonnets from the United States and discuss how the sonnet traveled around the world. They dig into Claude McKay's "America" and Gwendolyn Brooks' "the rites for Cousin Vit."
America
By: Claude McKay
Although she feeds me bread of bitterness,
And sinks into my throat her tiger's tooth,
Stealing my breath of life, I will confess
I love this cultured hell that tests my youth.
Her vigor flows like tides into my blood,
Giving me strength erect against her hate,
Her bigness sweeps my being like a flood.
Yet, as a rebel fronts a king in state,
I stand within her walls with not a shred
Of terror, malice, not a word of jeer.
Darkly I gaze into the days ahead,
And see her might and granite wonders there,
Beneath the touch of Time's unerring hand,
Like priceless treasures sinking in the sand.
the rites for Cousin Vit
By: Gwendolyn Brooks
Carried her unprotesting out the door.
Kicked back the casket-stand. But it can't hold her,
That stuff and satin aiming to enfold her,
The lid's contrition nor the bolts before.
Oh oh. Too much. Too much. Even now, surmise,
She rises in the sunshine. There she goes,
Back to the bars she knew and the repose
In love-rooms and the things in people's eyes.
Too vital and too squeaking. Must emerge.
Even now she does the snake-hips with a hiss,
Slops the bad wine across her shantung, talks
Of pregnancy, guitars and bridgework, walks
In parks or alleys, comes haply on the verge
Of happiness, haply hysterics. Is.
Find us at our website: www.closetalking.com/
Find us on Facebook at: facebook.com/closetalking

Find us on Twitter at: twitter.com/closetalking

Find us on Instagram: @closetalkingpoetry
You can always send us an e-mail with thoughts on this or any of our previous podcasts, as well as suggestions for future shows, at [email protected]