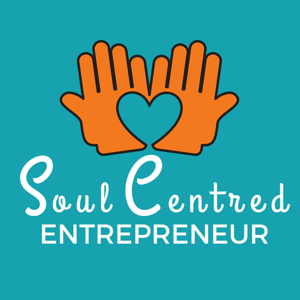 Soul Centred Entrepreneur
By Diana Rickman: Coach-EFT Practitioner-Podcaster
What's Soul Centred Entrepreneur about?
How do I live a life that makes me feel happy and fulfilled? Change how I feel and the way I treat myself? Create a life and business that serves me and others? These are just some of the big questions that my guests have asked themselves. Action takers, change makers and entrepreneurs on a mission to make a difference share why they're creating a soul centred, passion driven life and business on their terms.
An interview based podcast focusing on the journey of each of my guests. Sometimes hitting 'rock bottom' is the start of a whole new life, career and way of thinking.
Many of my guests have experienced loss, PTSD, illness, depression, poverty, alcohol abuse, drug dependency, difficult childhoods or relationships, trauma or simply a sense of feeling lost or stuck without direction.
It doesn't matter how humble or difficult a place you're in right now, how unprepared or lacking in support you feel, now is the right time to start. If you have a dream....a passion to start something or change something and make a difference to your life and others .....and you're ready to be inspired... this podcast is for you.
Diana x