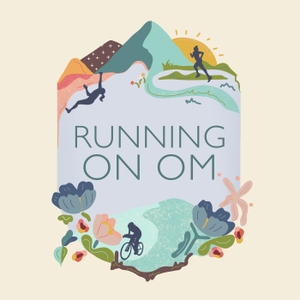 220: Soul Sisters Sessions on Friendship, Boundaries, and Changes with Abbey Cooper and Julia Hanlon
11.12.2019 - By Running On Om
"I feel like I am continually learning and making mistakes, and like starting at ground zero again with having the confidence and the security to set those boundaries and really tolerating the disappointment that might, the very understandable disappointment that might come from the other person"
- Abbey Cooper
In this debut episode of Soul Sister Sessions, Abbey and Julia introduce the series and what to expect moving forward. They reflect on the past, check in with each other and dive into this weeks theme of friendship.
- This conversation touches on the following topics:
- Abbey's last 12 months, moving to Boone North Carolina, her change in training and what that looks like for her now.
- Julia returning to the podcast space, and her growth and evolution in her hiatus.
- How Abbey and Julia met and developed their friendship.
- Personal growth and new challenges.
- What friendship means to them
- Reflecting on important friendships.
- What it has been like making and developing friendships for Abbey in a new location.
- Black and white thinking, and shifting perspectives from that mindset.
- Vulnerability and boundaries within friendships.
- Technology and the role it plays with connecting people.
To submit a question to next month's Soul Sister Sessions: runningonom.com/soulsistersessions
How Can You Support The ROO Podcast?
1. Tell Your Friends & Share Online!
2. Subscribe & leave a review of the podcast on iTunes!