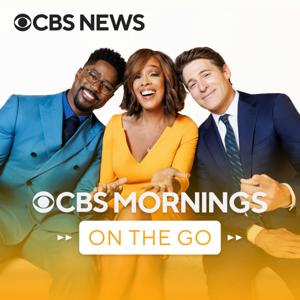 8/23: Southwest flooding turns deadly. A new report says more than 300 classified documents were found in former Pres. Trump's possession.
08.23.2022 - By CBS Mornings on the Go
Flooding turns deadly in the Southwest, and it's not over yet. We're in Texas -- where some areas go more than 9 inches of rain. The storms are also creating more chaos for air travelers. In the last two days, more than 15,000 flights were delayed across the U.S., and more than 2,300 others were cancelled. Former President Donald Trump has now taken his first legal action to challenge the F.BI.'s Mar-a-Lago search. This comes as we learn just how severe his situation may be -- with new reports that hundreds of classified records have been obtained from the former president since January. Today is a crucial Primary Day, especially for Democrats -- with races in Florida and New York, that could have major national implications. Dr. Anthony Fauci, the president's top medical advisor announced he's stepping down from his job as director of the National Institute of Allergy and Infectious Diseases in December. The State Department says it has information that Russia will increase its attacks on Ukraine this week.
See Privacy Policy at https://art19.com/privacy and California Privacy Notice at https://art19.com/privacy#do-not-sell-my-info.