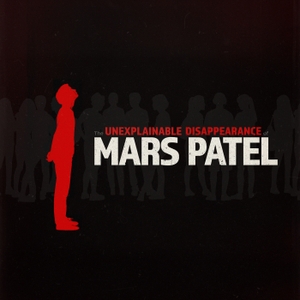 Welcome to the 2021 re-release of Mars Patel!
Starting on June 28th, 2021, all three seasons will be available for FREE for the first time!
To celebrate, we are also re-releasing the entire series in binaural immersive audio. So find a nice set of headphones, settle in, and enjoy the experience of Mars Patel in surround sound!
It is a high wire act to keep the peace, and to keep everyone alive.
Follow the show on Facebook, Twitter, and Instagram.
Check out more great audio adventures at: http://gzmshows.com
The Unexplainable Disappearance of Mars Patel is produced by Mars Patel LLC. The show is written and created by Chris Tarry, David Kreizman, Jenny Turner Hall, and Benjamin Strouse. Music is by Shawn Pierce and Chris Tarry. Season two sound design is by Alan Friedman, Chris Tarry and Paul Connolly. David Kreizman is the head writer, Benjamin Strouse is executive producer. Michelle Tattenbaum directed season two. 2021 season two binaural release mixed by John Bowen.
See Privacy Policy at https://art19.com/privacy and California Privacy Notice at https://art19.com/privacy#do-not-sell-my-info.