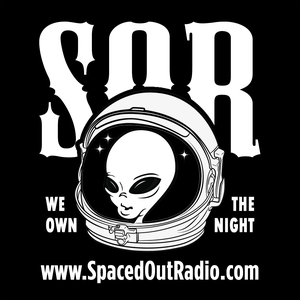 Spaced Out Radio
By Spaced Out Radio
What's Spaced Out Radio about?
Spaced Out Radio is your premiere source for news and views regarding the Paranormal, Supernatural, Cryptozoological, Extraterrestrial, Ufological, Conspiratorial and more.
Host Dave Scott talks to you LIVE, every Monday through Friday, starting at 10pm Pacific, 1am Eastern, before turning the weekend duties over to James Tyson, host of Spaced Out Weekend.
We are always live, and always interactive. And every week we guarantee we are going to bring you the top guests in their fields.
Our website is www.spacedoutradio.com