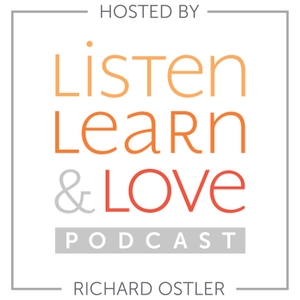 My friend Spencer Thompson joins us to talk about his insightful recent Liahona Article which talks about his journey from shame to joy.
Here is a link to the article:
https://www.churchofjesuschrist.org/study/liahona/2021/10/digital-only/same-sex-attraction-and-my-journey-from-shame-to-joy?lang=eng)
Spencer, a married father of four, has some of the most unique, practical and helpful insights into the role of the Savior and His Atonement to bring hope and healing. I learn so much listening to Spencer and his honest and thoughtful insights. Spencer also talks about the valuable role of therapy, importance of being vulnerable and how to better minister to each other.

Spencer gave two keynotes at NorthStar (Spencer is the current President https://www.northstarlds.org/) that are two of the finest talks I've heard about how the Savior wants to take on our burdens (https://www.youtube.com/watch?v=1zPYSoDk1kQ) and how to better trust in God (https://www.youtube.com/watch?v=oYjL35kZaHA).

I encourage everyone to listen to this podcast. It will give you better tools to find more hope and healing—and to better serve others.
Thank you Spencer for being on the podcast and your unique life mission to help others.
** Please Check Out My Book At: **
Deseret Book: www.deseretbook.com/p/listen-learn-and-love-embracing-lgbtq-latter-day-saints
Amazon: www.amazon.com/dp/1462135773