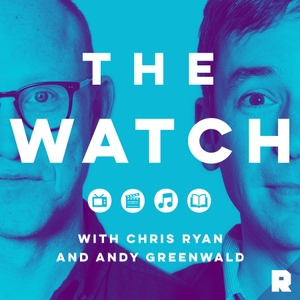 Spider-Man Enters the Multiverse. Plus, HBO Max Drama Continued and an Interview with 'Industry' Creators Konrad Kay and Mickey Down.
12.10.2020 - By The Watch
News broke this week that past 'Spider-Man' actors like Tobey Maguire and Andrew Garfield will be returning for the newest 'Spider-Man' film, setting up the franchise for an 'Avengers'-like multiverse (9:03). The fallout continues from Warner Bros.'s decision to release their entire 2021 slate on HBO Max (19:15). Then, an interview with 'Industry' creators Konrad Kay and Mickey Down about creating the fast-paced and frenetic show (33:02).
Hosts: Chris Ryan and Andy Greenwald
Guests: Konrad Kay and Mickey Down
Learn more about your ad choices. Visit megaphone.fm/adchoices