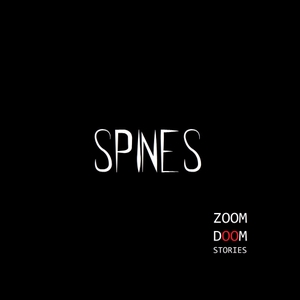 SPINES Podcast
By ZoomDoom Stories
What's SPINES Podcast about?
Two months ago, Wren woke up covered in blood, suffering from memory loss, and surrounded by the remnants of some strange cult ritual. SPINES is the story of her search for answers, and the deadly, powerful people she encounters along the way.
SPINES is a production of ZoomDoom Stories. The first episode will be released on October 21st, 2016. The first season consists of 8 episodes, which will be released every Friday.