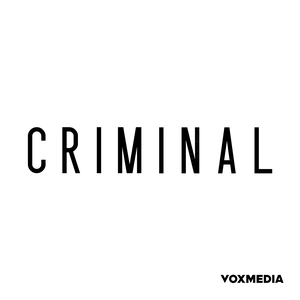 Episode 159: Spiritual Developments
02.26.2021 - By Criminal
One Sunday afternoon, a man named William Mumler decided to take a self portrait. He said he was alone in the photography studio, but as the photograph developed, he saw something very strange—the image of someone else, sitting beside him.
Louis Kaplan's book is The Strange Case of William Mumler, Spirit Photographer.
Criminal is a proud member of Radiotopia from PRX.
If you haven't already, please review us on Apple Podcasts! It's an important way to help new listeners discover the show: iTunes.com/CriminalShow.
Say hello on Twitter, Facebook and Instagram. Sign up for our newsletter, The Accomplice.
If you'd like to introduce friends or family members to podcasts, we created a How to Listen guide based on frequently asked questions.
For a transcript of this episode, send an email to [email protected] with the episode name and number.
Artwork by Julienne Alexander.
Sponsors:
Article Article is offering our listeners $50 off their first purchase of $100 or more.  to claim, visit article.com/criminal and the discount will be automatically applied at checkout.
Better Help Get 10% off your first month with discount code criminal at BetterHelp.com/criminal
Headspace Go to headspace.com/criminal for a free one-month trial.
Progressive Get your quote online at Progressive.com and see how much you could be saving
Simplisafe Visit SimpliSafe.com/criminal to get a free camera plus SimpliSafe's holiday savings.
Squarespace Try Squarespace.com/criminal for a free trial and when you're ready to launch, use the offer code CRIMINAL to save 10% off your first purchase of a website or domain.
Sun Basket $35 off your order when you go right now to sunbasket.com/criminal and enter promo code criminal at checkout.
Virtue Labs Visit virtuelabs.com and use the code CRIMINAL to receive 20% off plus free shipping on your Virtue order.
Ziprecruiter See for yourself how ZipRecruiter makes hiring faster and easier. Try it now for free at ZipRecruiter.com/criminal.