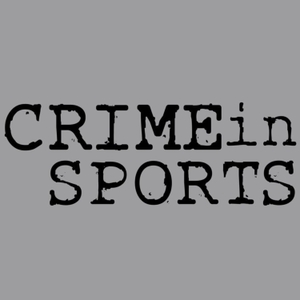 #244 - Standing In My Own Way - The of Industriousness of Rod Strickland
02.02.2021 - By Crime in Sports
This week, we dig deep on a guy who always seemed to be almost great, but could never quite get over the hump.  One area where he was an all star, however, was getting arrested. He's a repeat offender, but also branches out into other crimes, and ways to get arrested.  He was nasty with the crossover, but even nastier at 2am, with flashing lights, in the rear view! 
Always be considered not quite an all star, go from team to team, as you get arrested, and always make sure everyone knows that you will not be kept out of handcuffs, no matter what with Rod Strickland!!
Check us out, every Tuesday!
We will continue to bring you the biggest idiots in sports history!! 
Hosted by James Pietragallo & Jimmie Whisman 
Donate at... patreon.com/crimeinsports or with paypal.com using our email: [email protected] 
Get all the CIS & STM merch at crimeinsports.threadless.com 
Go to shutupandgivememurder.com for all things CIS & STM!! 
Contact us on... twitter.com/crimeinsports 
facebook.com/Crimeinsports 
instagram.com/smalltownmurder