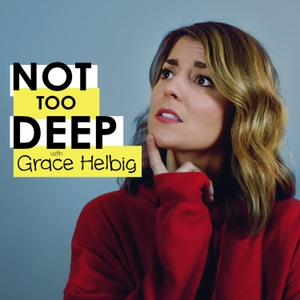 Jack and I are talking our music festival experiences, plus we have one of the "Witches of WeHo" here, Stassi Schroeder! She dishes on all of her reality TV experiences, starting from her humble beginnings, lying her way onto "Queen Bees," her goth phase on "The Amazing Race," and now embracing her "true" persona on "Vanderpump Rules." She also shares what it's like growing up in New Orleans, her desire to be in a horror film, and what actors would play her "Vanderpump Rules" castmates in a movie.
- Follow Stassi:
- Twitter https://twitter.com/stassi
- Instagram https://www.instagram.com/stassischroeder
- Straight Up with Stassi Podcast http://juststassi.com/podcast/
- Check out our website! www.nottoodeep.com
- Subscribe to our new YouTube Channel! https://goo.gl/kLBnSu
- This episode is brought to you by our amazing sponsors - Squarespace, Juice Beauty, Forto Coffee, and Freshly.
See omnystudio.com/policies/listener for privacy information.