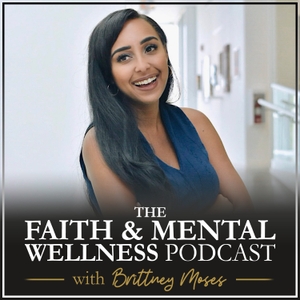 Lately I've been taking some steps back, reorienting myself to adjust to new changes, finding solitude and grounding within my own internal life, putting necessary online boundaries in place, looking at credible research and thinking critically about how to approach the many conversations taking place right now.
It's overwhelming. There's both a health crisis and a mental health crisis taking place. The anxiety of an unknown future rises. It holds hands with the depression of isolation. Our survival instincts have been heightened and we're grieving a lost sense of normalcy.
It's reasonable if you're having a hard time mentally finding your grounding right now. We've been put in a position our generation has never been in before where we have to find adaptable ways to cope on a mass scale.
So what are some of the top tips mental health professionals are recommending during this time? Tune in...
Get started with online therapy & counseling:Better Help Counseling (10% off your first month): https://betterhelp.com/mosesFaithful (Christian) Counseling (10% off your first month): https://faithfulcounseling.com/brittneyFor a list of specific mental help & crises resources: https://brittneyamoses.com/mental-help-resources/
If these episodes have blessed you in anyway, click here to support the continued efforts of the Faith & Mental Wellness show: https://supporter.acast.com/The-Faith-and-Mental-Wellness-Podcast-with-Brittney-Moses
Connect with Brittney on social media for more: Instagram: @BrittneyMoses Instagram: @ChristianMentalHealth Instagram: @faithmentalwellnesspodcast Youtube: BrittneyMoses Facebook: @BrittneyAMoses Twitter: @Brittney_Moses BrittneyAMoses.com
Crisis lines by country:  https://en.wikipedia.org/wiki/List_of_suicide_crisis_lines
Check out my latest 30 Day Journal Prompt for Regrounding and Self-Reflection During Self-Quarantine: http://brittneyamoses.com/30-day-journal-prompt-for-regrounding-and-self-reflection-during-self-quarantine/
Reputable sources: The World Health Organization Basic Protective Measures Against the Coronavirus from the World Health Organization: https://www.who.int/emergencies/diseases/novel-coronavirus-2019/advice-for-public Centers For Disease Control and Prevention   Mental health resources: NAMI Resource and Information Guide The National Institute of Mental Health BetterHelp Online Therapy Abide Christian Meditation App Crisis Text Line: Text HOME to 741741 to connect with a Crisis Counselor. | https://www.crisistextline.org/ Support this show http://supporter.acast.com/the-faith-mental-wellness-podcast-with-brittney-moses. See acast.com/privacy for privacy and opt-out information.