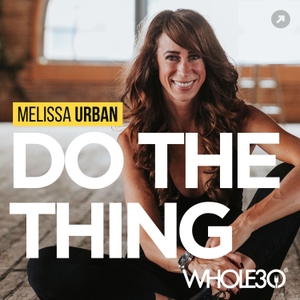 In this two-part episode, Melissa (she/her) gives an update on her ten-month "I'm not drinking right now" experiment, sharing all of the surprising ways that not drinking alcohol has positively impacted her life, and why she's still not calling herself "sober." She also explores part two of the "judgment" discussion from Episode 10, providing a framework to help you see other people's judgment in a different way, and teaching you how to drop it for good.
Continue the conversation with me @melissa_hartwig on Instagram.
If you have a question for Dear Melissa or a topic idea for the show, leave me a voicemail at (321) 209-1480.
Do the Thing is part of 'The Onward Project,' a family of podcasts brought together by Gretchen Rubin—all about how to make your life better.  Check out the other Onward Project podcasts-- Happier with Gretchen Rubin, Side Hustle School, and Happier in Hollywood. If you liked this episode, please subscribe, leave a 5-star review, and tell your friends to Do the Thing!