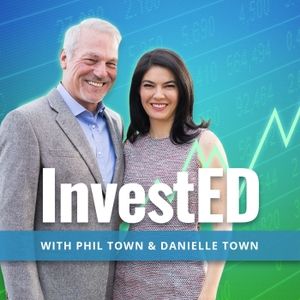 After you have found a worthy company you would like to invest in and it's on sale, the final step is to actually purchase the stock through a brokerage account so you can start reaping the rewards.
This is an important step in the investing process, but it can seem confusing because there are several brokerage options out there.
Buying shares in any company will require you to go through a broker. Brokers enable you to easily buy and sell shares in any public company, but they do charge a fee for their services.
Once you are working with a broker, though, buying shares of a company is as simple as ordering something out of a catalog or making a purchase on Amazon. Simply choose the stock you want to buy, the number of shares you want to buy, and complete your purchase.
A great option that has come available in recent years is the use of online brokers. Online brokers are a little more "self-serve" than traditional brokers, however, their fees are also much lower.
For beginner investors with small amounts of money, online brokers are the best choice because the high brokerage fees of traditional brokers have the potential to eat up any profits. A few options include Charles Schwab, TD Ameritrade, Vanguard, Fidelity, and Robinhood.
In today's episode of the InvestED podcast, Phil and Danielle discuss stock brokerages, and explain why it's so important to do your research before you commit to any broker.
Learn more about getting started and making your first investment with my Complete Guide to Investing for Beginners in 2021. Click here to download: http://bit.ly/3qo3JI1
Learn more about your ad choices. Visit megaphone.fm/adchoices