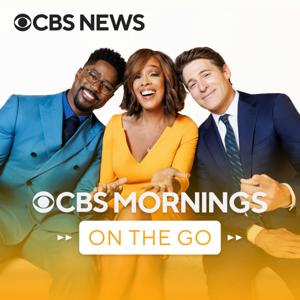 9/14: Stocks look to rebound after suffering through worst day since 2020. Twitter whistleblower accuses company of putting its users at risk.
09.14.2022 - By CBS Mornings on the Go
Wall Street plunges on worse-than-expected news on prices -- even as President Biden celebrates his Inflation Reduction Act. At the same time, there's a looming threat of a railway strike, which could have a big impact on supply chains. In London this morning, huge crowds have gathered to see Queen Elizabeth's coffin carried in a grand procession through the city this morning. Senator Lindsey Graham proposes a nationwide abortion ban -- after fifteen weeks of pregnancy. In Boston, an investigation is underway after a package exploded on the campus of Northeastern University. Police say a 45-year-old university staff member suffered "minor hand injuries" in the blast. This morning, Ukraine's army is regaining more Russian-held territory, and the country's president is celebrating. Twitter's former head of security is telling Congress the social media platform has put its users at risk. Ken Starr, who led the Whitewater investigation that brought the House to impeach President Bill Clinton, died yesterday in a Houston hospital.
See Privacy Policy at https://art19.com/privacy and California Privacy Notice at https://art19.com/privacy#do-not-sell-my-info.