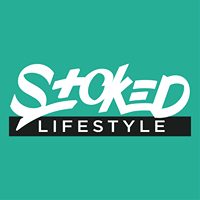 Stoked Lifestyle Podcast
By Steve Larosiliere's perspective has been heavily influenced by: Tim Ferriss, Tony Robbins, Brene Brown, SImon Sinek, Russell Brunson, and Gary ...
What's Stoked Lifestyle Podcast about?
Are you a doer, risk-taker, or change agent wanting to leverage your 9 to 5 skills and marry your passion and career instead?
STOKED Lifestyle is a media brand and podcast inspiring you to pursue your ideal life using the skills, relationships, and experiences developed daily while making an impact on the world.
Created by the founder and president of STOKED, an award-winning youth development nonprofit organization, the STOKED Lifestyle fosters powerful personal and professional change through its podcast, courses, and network.
Larosiliere's story embodies what he calls the 'STOKED Lifestyle,' a roadmap that produces powerful personal and professional change. Through its podcast, courses, and network, the STOKED Lifestyle motivates and highlights thousands of professionals and industry leaders to eschew the ordinary life, trust themselves and have fun, and say 'Yes' to passionate work.
It's a lifestyle for doers, risk-takers, and change-makers. And, perhaps, it's the lifestyle for you.
Subscribe to the STOKED Lifestyle podcast, your roadmap to risk-taking, positive personal change, and happy work.