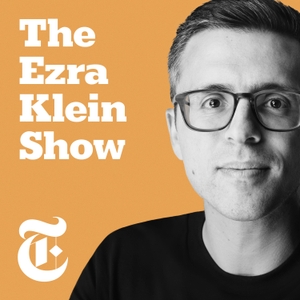 We were promised, with the internet, a productivity revolution. We were told that we'd get more done, in less time, with less stress. Instead, we got always-on communication, the dissolution of the boundaries between work and home, the feeling of constantly being behind, lackluster productivity numbers, and, to be fair, reaction GIFs. What went wrong?
Cal Newport is a computer scientist at Georgetown and the author of books trying to figure that out. At the center of his work is the idea that the technologies billed as offering us more productive, happier, socially rich lives have left us more exhausted, empty and stressed out than ever. He's doing something not enough people do: questioning whether this was all worth it.
My critique of Newport's work has always been that it focuses too much on the individual: Telling someone whose workplace communicates exclusively via Slack and email to be a "digital minimalist" is like telling someone who lives in a candy store to diet. But his new book, "A World Without Email," is all about systems — specifically, the systems that govern how we work. In it, Newport makes a radical argument: We are living through a massive, rolling failure of markets and firms to rethink work for the digital age. But that can change. We can change it.
Recommendations:
Technics and Civilization by Lewis Mumford
Five Things We Need to Know About Technological Change by Neil Postman
"A Continuous Shape" (video)
Andrew Henry's Meadow by Doris Burn
"The Ezra Klein Show" is hiring an Associate Producer! Apply to work with us by visiting nytco.com/careers.
You can find transcripts (posted midday) and more episodes of "The Ezra Klein Show" at nytimes.com/ezra-klein-podcast, and you can find Ezra on Twitter @ezraklein.
Thoughts? Guest suggestions? Email us at [email protected]
"The Ezra Klein Show" is produced by Roge Karma and Jeff Geld; fact-checking by Michelle Harris; original music by Isaac Jones; mixing by Jeff Geld.