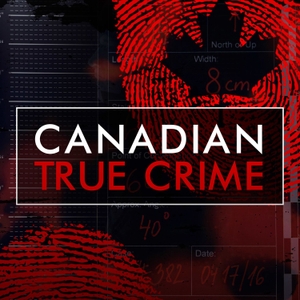 ONTARIO | In 1966, a disgruntled man purchased ten sticks of dynamite, assembled a bomb, and travelled with it to Ottawa—headed for the Parliament of Canada.
Podcast recommendation:
Corpus Delecti - Robin "Rocky" Myers investigation special series
Canadian True Crime donates monthly. This month we have donated to:
True North Aid - serves and supports northern Indigenous communities in Canada through practical humanitarian support like clean drinking water, food, health, housing, and more.
Thanks for supporting our sponsors!
See the special offer codes here
 
Don't like the ads?
Access early episodes without the ads plus bonus content and more on Patreon and Supercast. Learn more
 
Website and social medias:
Website: www.canadiantruecrime.ca
Facebook:facebook.com/CanadianTrueCrime
Twitter: @CanadianTCpod
Instagram: @CanadianTrueCrimePod
Instagram: @kristileehello
 
Credits: 
Research and writing: Kristi Lee
Audio editing and production: We Talk of Dreams 
Disclaimer voiced by the host of True
Theme Song: We Talk of Dreams
All credits and information sources can be found on the page for this episode at canadiantruecrime.ca/episodes.
 See acast.com/privacy for privacy and opt-out information.