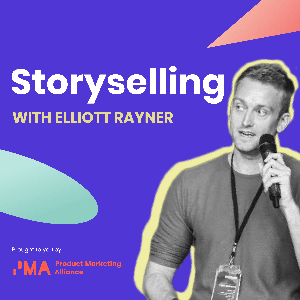 Storyselling
By Product Marketing Alliance
What's Storyselling about?
Join Elliott Rayner, storytelling expert, as he explores the skill of effective storytelling in the field of product marketing.
During the series, Elliott welcomes a range of leading product marketers plying their trade at globally recognized brands, as he focuses on the four stages of the process: the story, the speaker, the listener, and the response.