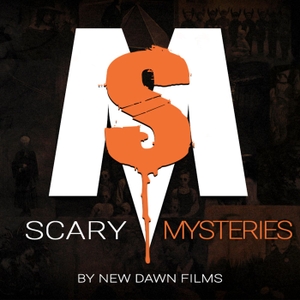 Strange & Scary Mysteries Of The Month November 2019
11.25.2019 - By Scary Mysteries
Check out our Patreon at
https://www.patreon.com/scarymysteries
Buy awesome original shirts made by Scary Mysteries https://newdawnfilm.com/scary-mysteri...
Subscribe for Weekly Videos here: https://www.youtube.com/channel/UCiE8
_________________________________________________________
Scary Mysteries of the Month – November 2019
Scary Mysteries of the Month is a compilation of the weird, disturbed, frightening and downright baffling stories of the month. From UFOs, serial killers, ancient sites, mysterious creatures, and even ghosts – these are your Scary Mysteries for November.
5. 9- Year Old Charged with 5 Counts of Murder

It was April 6, 2019, when a fire engulfed a mobile home at Timberline Mobile Home Park close to Goodfield, just southwest of Chicago. The fire spread so fast within minutes the entire home was in flames.
Only one person managed to get out, Katie Alwood. But her family, including her two children, Daemon (2) and Ariel Wall (1); her grandmother, Kathlyn Murray (69), her niece, Rose Alwood (2) and her fiancé, Jason Wall (34), all died inside while the fire broke out.
4. Mutilated Bulls in Oregon
On July 2019, the 140,000-acre Silvies Valley Ranch reported having lost five young and healthy, Hereford purebred bulls under mysterious circumstances. They were even more mystified when they found the animals.
3. Ursula Herrmann

It was September 15, 1981, the first day of the new school year. Ursula Hermann, a 10-year old German girl, returned home in Eching. Shortly after arriving, she left again to go to her gymnastics class. After the class, she headed to her cousin's house to eat dinner. By 7:20 PM, her mother called and told Ursula she needed to get home. Although it was late, it was still light and the bike ride would only take 10 minutes.
2. Researchers Discover the Origins of Humans
A group of researchers say that modern-day Botswana, just south of the Zambezi River, is where modern man first originated - calling it mankind's "ancestral homeland."
By studying mitochondrial DNA, the genetic information passed down from the female line, researchers concluded modern humans came out of the once lush wetland in Botswana. While many scientists agree modern humans emerged from Africa, the exact location was always uncertain.
1. Lisa and Tiffany Stasi
Lisa and Carl Stasi first met in 1983 in Alabama. Soon after, Lisa got pregnant and the two ended up marrying. On Christmas 1984, the couple had a huge fight and Karen Moore, Stasi's aunt, took Lisa and her 4-month old, daughter, Tiffany to Hope House - a residential facility in Kansas City.