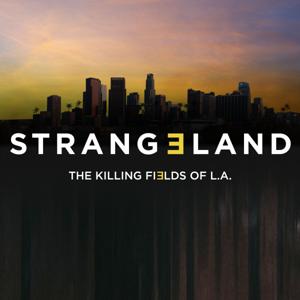 Strangeland
By audiochuck | Western Sound
What's Strangeland about?
STRANGELAND from audiochuck is an investigative series that examines cases in immigrant neighborhoods.
Season 2: Murder is Maple Shade is hosted by investigative journalist Ben Adair and award-winning journalist with more than 30 years experience across three continents, Tinku Ray.
Maple Shade, New Jersey is a quaint suburb where the motto is, "Nice Town, Friendly People." But on the evening of March 23, 2017, an Indian tech worker, Sasikala Narra, and her six-year-old son, Anish, were found brutally murdered in their apartment. Police questioned the husband and father, Hanumantha, but his alibi checked out. Six years later, the case is still unsolved, and authorities won't discuss it. So, we're investigating for ourselves and discovering new leads, potential motives, and questionable behavior by local authorities. Will there ever be justice for Sasikala and Anish?
Strangeland is produced by Western Sound.