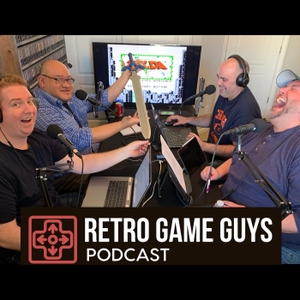 Hadouken!!! In this special 20th episode and 1 year anniversary show, the guys dive deep into the greatest fighting game of all time: Street Fighter II. Special guests include "Mr. Tetris" James G. and SF2 tournament champion "Golden God" Don Van Dam. Will James or Don be able to end Zack's year-long win streak?  
Recorded at the 2019 California Extreme Arcade and Pinball Show in Santa Clara, CA.
Subscribe and follow us!
Twitter, Facebook, Instagram @retrogameguys
Learn more about the guys: retrogameguys.com
Contact [email protected]