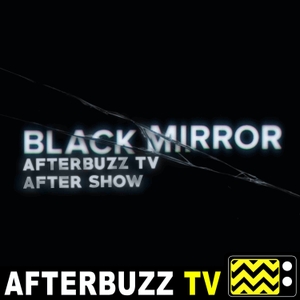 Adrian, Parris, Angelica, and Erika breakdown the premiere episode of Black Mirror. We are talking Season 5, episode 1, Striking Vipers. Is virtual love cheating? What is love between male friends?  Join us as we discuss sexual fluidity, among other topics, in the latest episode.
#BlackMirror #Netflix #AntonyMackey #AfterbuzzTV
ABOUT BLACK MIRROR:
Featuring stand-alone dramas -- sharp, suspenseful, satirical tales that explore techno-paranoia -- "Black Mirror" is a contemporary reworking of "The Twilight Zone" with stories that tap into the collective unease about the modern world. Each story features its own cast of unique characters, including stars like Bryce Dallas Howard ("The Help"), Alice Eve, Gugu Mbatha-Raw, Tom Cullen and Jerome Flynn ("Game of Thrones"). Joe Wright, Dan Trachtenberg, and James Watkins are among the featured directors.
Follow us on http://www.Twitter.com/AfterBuzzTV
"Like" Us on http://www.Facebook.com/AfterBuzzTV
Buy Merch at http://shop.spreadshirt.com/AfterbuzzTV/
---
This episode is sponsored by
· Anchor: The easiest way to make a podcast. https://anchor.fm/app
Learn more about your ad choices. Visit megaphone.fm/adchoices