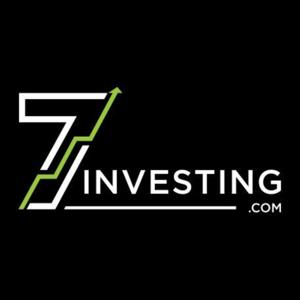 As an investor of nearly twenty years and multiple market corrections, 7investing Lead Advisor Luke Hallard has earned his battle scars in the stock market.
In this episode of the 7investing podcast, Luke chats with 7investing marketing manager JT Street about the approach he's developed to building and managing his personal investment portfolio. Luke and JT reflect on the challenge of keeping your cool during times of high market volatility, how to protect yourself with diversification without impacting long-term growth prospects, the objective and subjective factors that go into assessing whether a company may be a great investment, and much more!
The questions from today's podcast came from the 7investing Discord, you can join the conversation live at https://discord.gg/5SxyySSNqN.
Welcome to 7investing. We are here to empower you to invest in your future! We publish our 7 best ideas in the stock market to our subscribers for just $49 per month or $399 per year.
Start your journey toward's financial independence: https://www.7investing.com/subscribe
Stop by our website to level-up your investing education: https://www.7investing.com
Follow us:
► https://www.facebook.com/7investing
► https://twitter.com/7investing
► https://instagram.com/7investing
---
Send in a voice message: https://anchor.fm/7investing/message