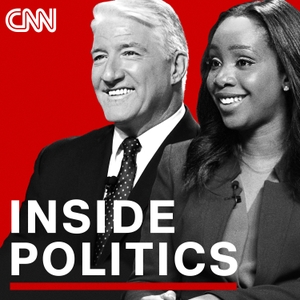 Sunday, October 20, 2019: Amid Mounting Republican Pushback, A Rare Retreat by Trump
10.20.2019 - By Inside Politics
The impeachment inquiry picks up steam, with a parade of key witnesses - and a stunning admission by the White House chief of staff.
Plus, President Trump abandons a key ally in the Middle East and draws bipartisan storm - and cancels plans to host the G7 at his Florida resort after pushback from GOP allies.
And Bernie Sanders draws a crowd in New York - and scores a big progressive endorsement.
Today's Panel: CNN's Kaitlan Collins, Michael Shear of the New York Times, Karoun Demirjian of the Washington Post, and Politico's Laura Barrón-López.
See omnystudio.com/policies/listener for privacy information.