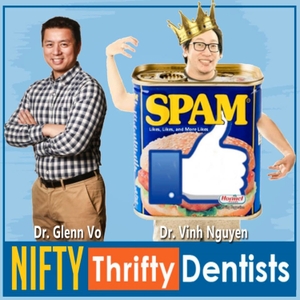 Dr. Anissa Holmes is the brains behind Delivering Wow, a brand dedicated to improving your practice and marketing strategies. Covid gave her a chance to slow down and consider how to help the dental industry even more. The goal of her marketing strategy is both high integrity and provides continuous returns. They have been working on marketing beyond Facebook into Google. Ideas like a "Toothtalk Tuesday" to educate the community on dental health. Learn how to hack the keywords to increase your SEO and multiple media platforms. They have worked to develop everything from marketing ideas to how to copyright your material.
Her newest program is "Supercharged", which focuses on making community connections, Smile Makeover campaigns, ground marketing, and how to create campaigns. They provide funnels for 13 different campaigns with email sequences ready for you. The content pool is unique in that people nearby are not running the same images and campaign designs to make each one unique.
The Supercharge program gives you Full Access to Facebook Bootcamp, develop your marketing plan, learn ground marketing, using YouTube and Ticktok, Google ads, and more!
Cost: $5000
Nifty Price: $1997 until the end of December