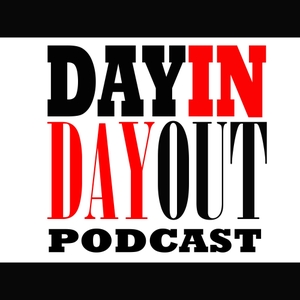 Suzy Bolt and her long term Covid battle
04.23.2021 - By Day In-Day Out
Hello, my friends, my life warriors how are you doing on this fine day?
Today on the podcast I am very lucky to have Suzy Bolt, she is a Yoga teacher, NLP coach, trainer and facilitator as well as a box fit fanatic. she became ill with Covid in March 2020 and it changed my life. Just before Suzy became too sick to work, she created an online wellbeing platform that now runs classes for people from around the world including classes for people trying to recover from the after-effects of Covid 19.
Suzy feels Covid 19 has been a gift to her, as it sharpened her focus and forced her to make changes that she might not have been brave enough to make before. Suzy healthier now as a result and happier too.
We talked about a number of different topics: fighting long term Covid, what her plan-b was and launching her online platform.
So please enjoy the podcast and stay safe, stay well, be awesome, and please take a moment to tell a friend and subscribe.