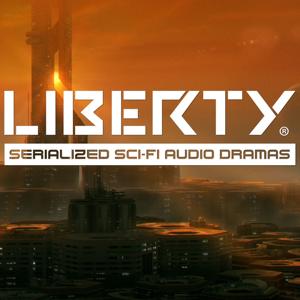 A new graduate finds an apprenticeship at the Center for Disorders. Naturally, she's stuck pulling the night shift and spends her waking hours watching over citizens with rare sleep disorders. Her professional career, and her nightmares, have only just begun.
Credits: Written by Kaitlin Statz Produced, Edited, with Sound Design by Travis Vengroff Mixing and Mastering by Brandon Strader
Cast: Leontia Soto – Christy Luse Agrippa Tyler – Cat Blackard Lead Nurse – Sarah Golding Mother Claudia, Disguised 5 – Kaitlin Statz Mother Livia – Abbey Kindler Fausta – Danielle Ries Aurelus – Russ D. More Dr. Vita Croix – Lani Minella Corin, Disguised 1, 2, 4, Madman – Travis Vengroff Disguised 6 – Katie Otten Graduation Speaker – Sean Francis Sleep Talker – Joseph Teagle Veteran (Disguised 3) – Daniel Demerin Dr. Del Rey – Caitlin Buckley Gaius Zipes, Petrus Claerhaut :: Peter Lewis
"Tales from the Tower Theme" – Arranged and Performed by Brandon Boone "News Theme" – Written and performed by Travis Vengroff "Sleep Study" – Written and Performed by Brandon Strader Tales from the Tower art by Cat Blackard
Special Thanks to: Our Patreon supporters! | Tovusound | Brandon Boone
This is a Fool and Scholar Production. We are a two person creative team and we can only create this show because of fan support! Please support us on Patreon: https://www.patreon.com/FoolandScholar Check out our Merch: www.LibertyEndures.com
Sound Effects: (attribution licensees) "laboratory – loop.wav" originally recorded by sound-master: https://www.freesound.org/people/sound-master/sounds/57329/ "Velcro strap.wav"edited, originally recorded by btherad2000: https://freesound.org/people/btherad2000/sounds/328052/ "Horror Piano Note" originally recorded by kickhat: https://www.freesound.org/people/kickhat/sounds/264492/ See acast.com/privacy for privacy and opt-out information.